This morning as I was teaching I asked my class: What is your constant?
I said: Your bank account may have changed and your husband or wife may have or your hairline but what hasn't? What is your constant?
What makes you you? Who are you are the core of you, deep under the layers of hurt and change and successes and jobs, that you can safely say Yes, this is in my DNA no matter what. You cannot take this away from me.
I have fallen slightly and not-so slightly in love with the sky over certain parts of the earth. The sky: a constant constant. The Santa Monica sky, for example, like gradations of a new bruise: purple, then the yellow amber of a swollen cheekbone to magenta is the same sky as when I was little and my father carved twigs with his pocket knife after dinner. In New Jersey, the evening's expression never had the sweeping gestures of human skin and bone after being bumped or broken, but surely it was the same sky and I am the same me.
My constants are:
I am kind. No matter what has happened and how many scrimmages of the heart and mind I have fought, no matter how many years I scrambled for someone to tell me who I was, I have stayed kind. Or done my best.
I love connecting and making people I care for feel good about themselves. I have a sense of humor and most times have kept it, except for a few dark nights of the soul to which I am deeply indebted for without them I wouldn't know what it feels like to not want to get out of bed in the morning and without that knowing I wouldn't understand what it means to overcome.
The theme this morning was Honoring Yourself or Acknowledging Yourself. For something. For anything. I gave the example of my hearing loss. Yes, oftentimes I want to scream at the ringing in my ears and pull out my hair in frustration but I honor myself and acknowledge myself for being exactly where I am despite this little hurdle.
I asked my class to think of the things that maybe they wouldn't think to honor themselves for. It's also a tricky one because we start to maybe feel arrogant or like a big shot honoring ourselves for being kind or being generous or being really good at math. (Which I am not, by the way. I suck. I really do. I can honor that.)
What are the things that have been with you always, even if sometimes they were cloaked in dark rags and mistaken for garbage? Even if they got lost in a bad marriage or a crappy job or confusion?
The constant is the part of you that you might think of as your highest self. For some that may sound to woo woo. Today the mantra when the hands came to prayer was I am honoring ______.
If mantra sounds to airy-fairy or mumbo jumbo then call it a Mind Tattoo.
Tattoo in your mind your constant. Your constant is your mind tattoo and if you don't tattoo it there, you might forget it.
And if you don't look at the sky you might forget that too.
Go on. Go outside. Look up right now. 
Today the posture of the sky is suggestive as a father's back hunched over a picnic table. Twig in between teeth as he struggles with a red Army knife is the color of the sky   and I am reminded of my obsession with the t.v. show Lost.
For a while, they introduced an idea that there were characters who were someone else's constant. Or something like that. It got murky and confusing and I loved it even more for that fact. These constants kept them grounded I suppose, or anchored, and in a state of remembrance so they would't get "lost" and forget who they were.
Think of your constants like that. Like anchors pinning you to the earth so you don't float away up into the ether every time someone breaks your heart or you forget what is unique as a cloud about you.
Without these constants we might decide that every name someone has ever called us is a fact.
That every job we applied for and didn't get must be because we suck.
That every person who didn't love us back the way we wanted them to must see the truth about us.
Use your constants as mind tattoos often so you remember who you really are. Like the sky, it may change color slightly and it may look bigger in some places but it's not. It's the same.
It's always there reminding us that no matter what we name it, it will always be the sky.
.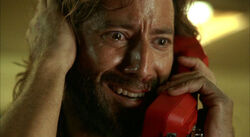 What are your constants? Own them! Share below.